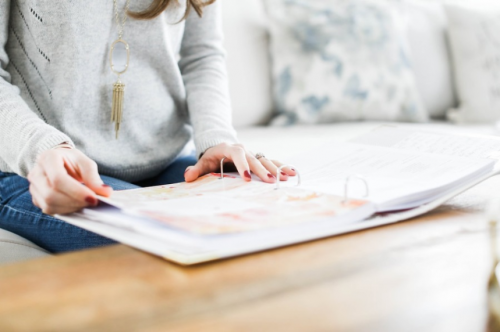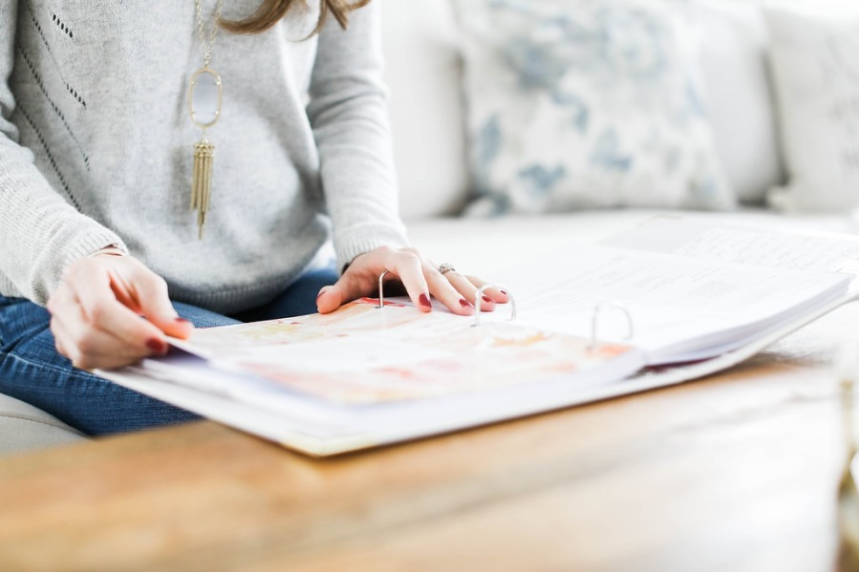 This article was originally posted on Style Me Pretty.
As a little girl, I'd often dream about what my wedding would one day look like. Of course at that time, Barbie and Ken weddings were a common occurrence in our household (I'd even go so far as to pick wildflowers for Barbie's mock-bouquet). It's memories like this that remind me that even from a young age I've had a relentless passion for celebrations, beautiful and meaningful details, flowers, and love.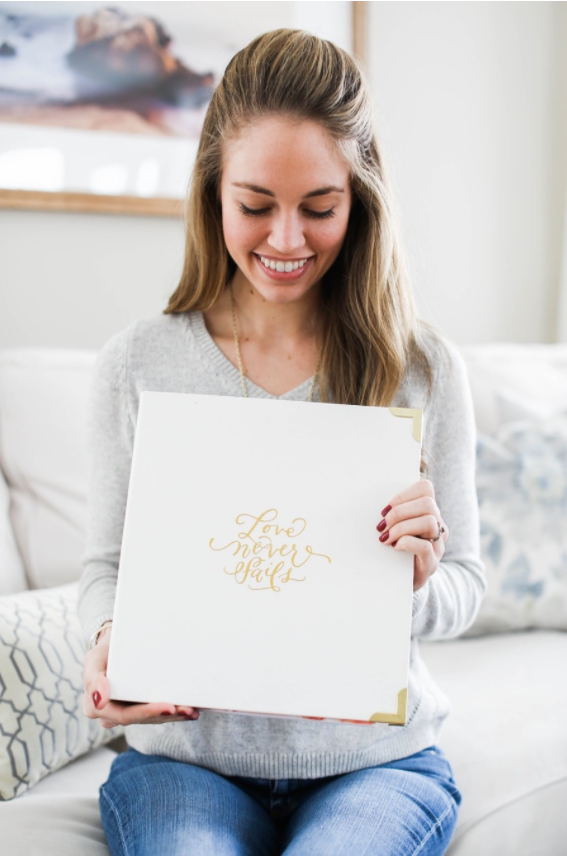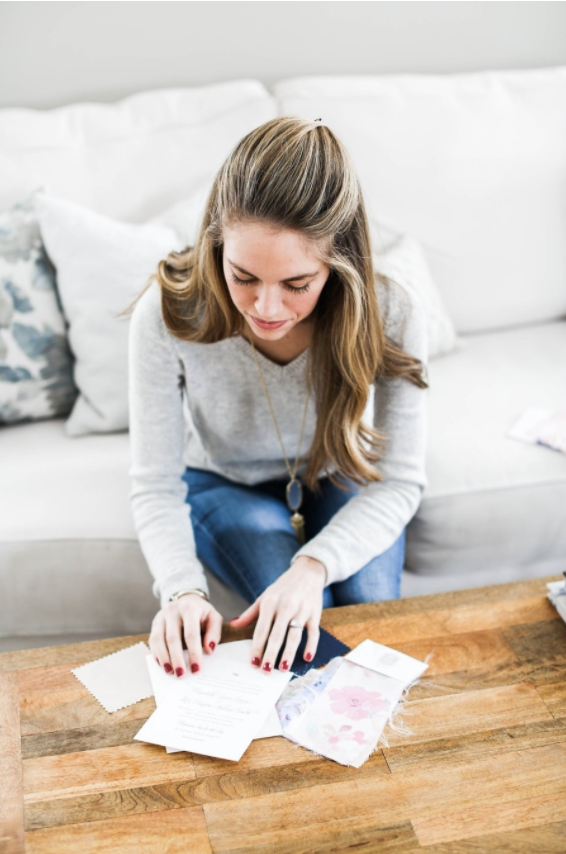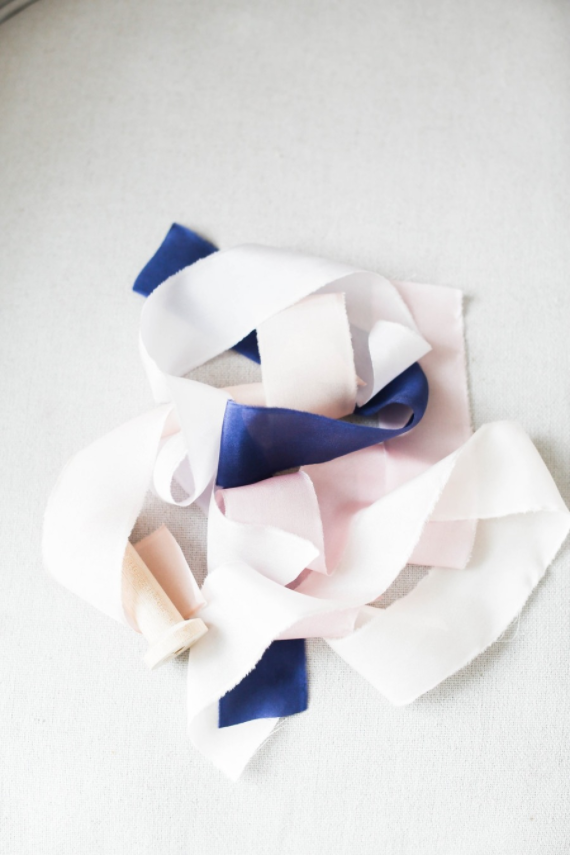 Now that I'm actually engaged, it's been so fun to dream up what I really want our big day to look like and feel like. While getting caught up in the inspiration and endless possibilities of decor is fun (sometimes!), we always try to remind ourselves what's most important: we want to create a marriage more beautiful than our wedding day, because that is what lasts! We want to have a beautiful wedding day, because thoughtful details and beauty evoke feelings of love, and that's what a marriage is all about. So today I'm sharing our wedding inspiration with you and how I went about pulling our colors and initial design elements together.
First off, the sweet gals at Southern Weddings sent me their Southern Weddings Planner. It has helped keep me on track, given me helpful tips for the planning process, and is filled with inspiration from cute ideas to favorite wedding vows. It has space for me to write down all my vendor's information to help me stay organized. Towards the end, it also has a section to "prepare for your marriage". It's filled with fun questions to ask each other, which we have loved.
Where to start? Create a Vision for Your Day!
Obviously I had a general idea of the feel I wanted for our wedding. I envision it being romantic, a bit eclectic, warm, sophisticated but totally comfortable and inviting. We aren't formal people, so we don't want anything overly formal. We want our guests to feel loved and experience our love on our big day, so setting the backdrop for that is our goal. Creating this vision is what the foundation was to our design elements.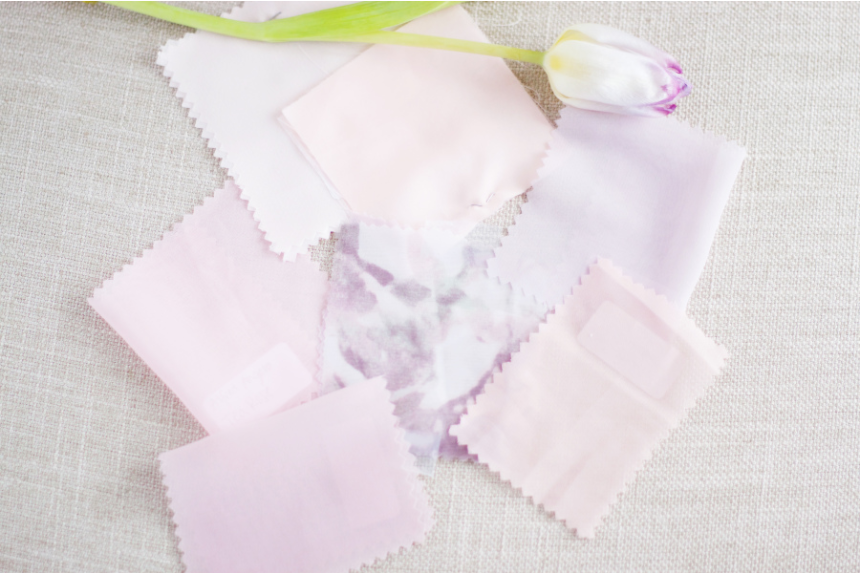 Choosing a Color Palette
Our colors are lavender, blush, navy and a touch of silver. When I was choosing a color palette, I wanted something light and airy. I thought lavender and blush would be perfect for that. Initially navy wasn't in the mix, but upon further consideration, I thought adding in a hue with some contrast to make the lighter colors pop would be beautiful, both for the day of and in our pictures.
Tips on choosing a wedding color palette
Go with what you love! This may be obvious, but don't choose colors that aren't your favorite, just because someone else is pushing for them. You need to be happy with the palette.


Look to your venue for inspiration. This is true for all details of your wedding, but perhaps the colors and feeling of your venue will spark your inspiration for the colors you use. Our venue is outside, so I'm incorporating a lot of greenery into our centerpieces and bouquets, with pops of our main colors.


Take note of the season. If it's an October affair, deep purples, berry colors and gold would be beautiful for fall.


Use the color wheel! As a design student in college, I know how helpful of a tool this can be. If you know you want to use pink as a color, but don't know what to pair it with, look to the right, left, and across from pink on the color wheel to find good matches. My favorite color palettes are monochromatic, which uses one hue in a variety of tints and shades; analogous, which combines colors that are right next to each other on the color wheel; and complimentary, which is a more bold looking using colors directly across from one another on the color wheel.
Determine the Use of Color
Once you land on a palette, I found it was helpful to determine how much and where each color will be used. Here is our break down:
Lavender: Flowers, bridesmaid dresses, envelope liners
Blush: Flowers, bridesmaid dresses, ribbon on bouquets and favors, linens
Navy: Groomsman suits, napkins, and ink on signage
Silver: Vases and chargers
Once you break it down like that, you can better envision the amount of each color to be sure you like the ratio. I knew we wanted to use Navy sparingly, so other than the guy's suits, we reserved navy for small details like signage and napkins. Blush and lavender will make up the majority of our palette.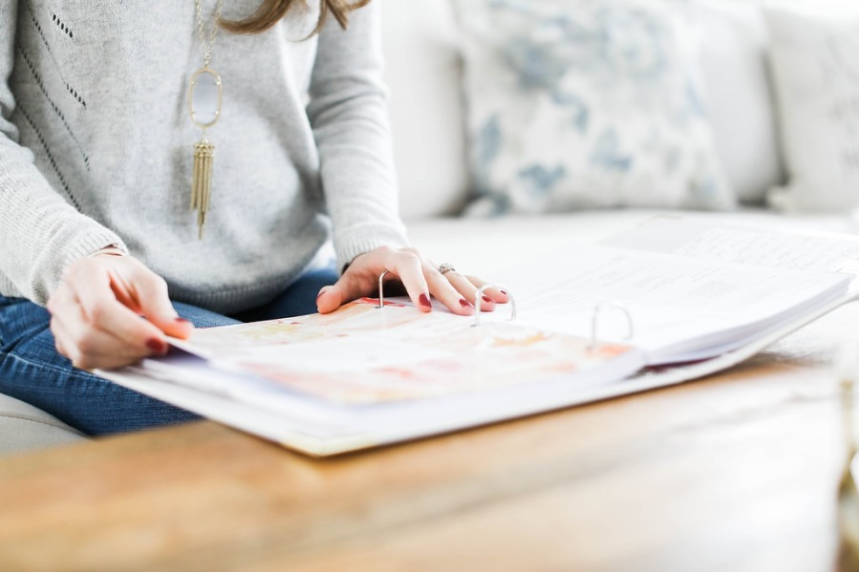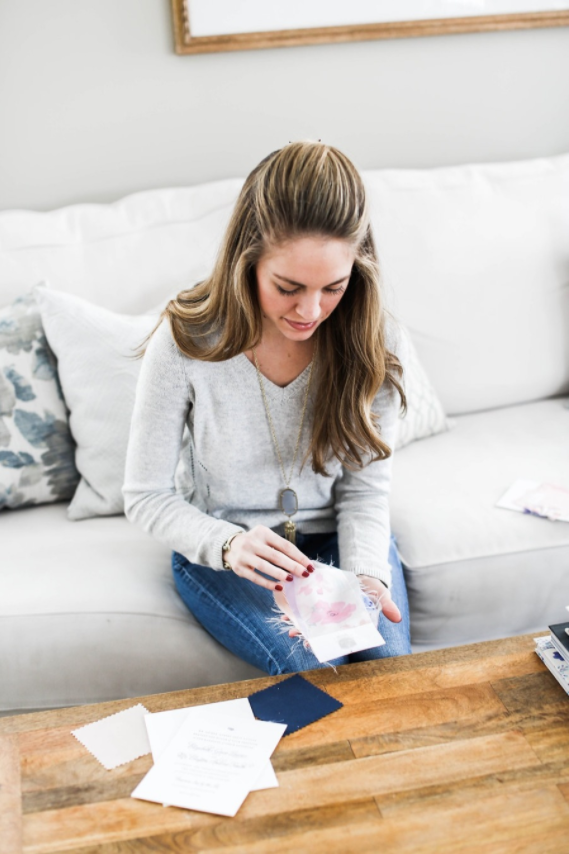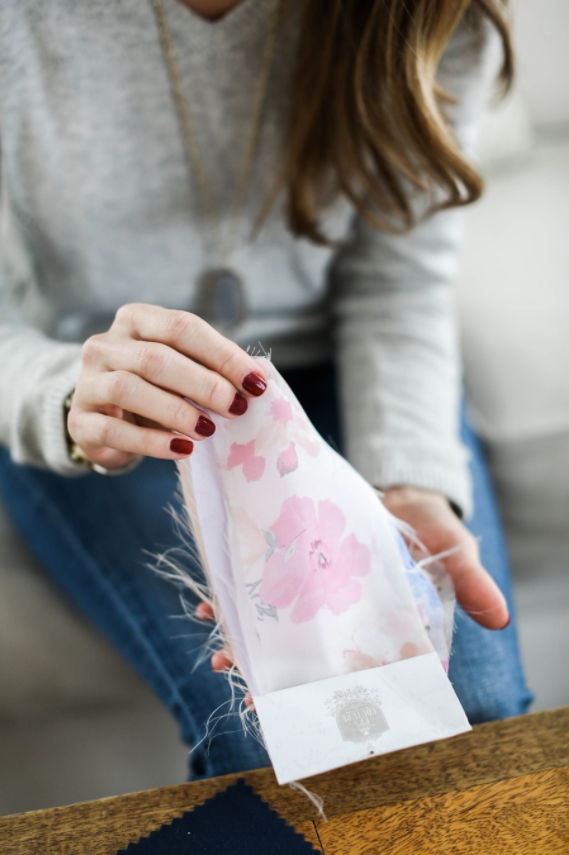 Find Your Style
Where will your wedding be?


What are some words to describe your vision?


What is your color palette?


Where are your favorite places to shop for home decor? (Hey, your home decor style will definitely relate to your wedding style!)
Our style is aided by our venue, Holman Ranch. It's a rustic, yet elegant ranch in the hills of the Carmel Valley. Accented with stone, wood, a refined barn, and sweeping views of the hills, this really helped us find our style. We will incorporate wood signs, natural / organic looking arrangements, highlight the view, and accent with soft linens and upholstered furniture. To keep things fun and interactive, we are going to have a smore station around a fire, cornhole and horseshoes for guests to play at the reception.
Dream Up Your Bridesmaid Style
I wanted to do something a little different with my bridesmaids. Rather than them all wearing the same dress, or even the same color dress, I had a vision of everyone wearing a different shade of pink or lavender, making up our color palette for the wedding. I love floral prints so much, but thought that everyone wearing a floral gown would be a bit much, so we decided to just have my Maid of Honor wear a floral gown. I think the combination of lavender, blush and a floral gown will be beautiful! All the maids will be in floor length gowns to bring the elegant and flowy feel we want to capture.